How to Fund Real Estate Into a Trust By: Julie Garber - February 12, 2018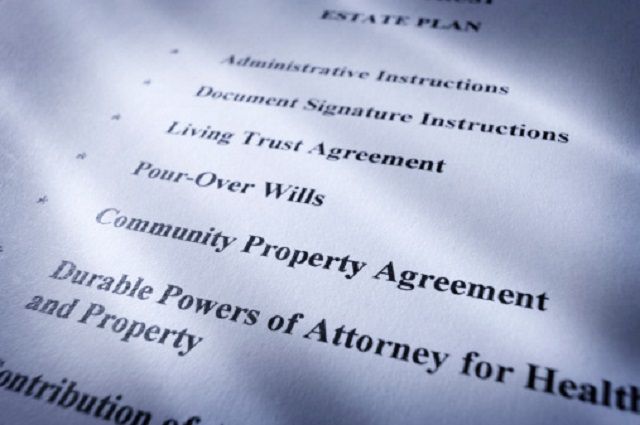 Funding your real estate trust is an important step in forming it -- perhaps the most important. Property not held within your trust can't avoid probate.
If you don't also have a will directing your property into your trust at the time of your death -- called a pour-over will -- or if you don't leave a will, your state may decide which of your family members should receive ownership of the property after your death.
Probate will be required. If your property is located in another state so you specifically designed the trust to avoid ancillary probate -- two separate probates in two states under different laws -- your trust is useless until it's funded with the real estate.
Although funding your trust may be the most important step, it's not the most difficult. In fact, funding a trust with your real estate is a relatively easy, clear-cut process.
Funding Your Real Estate Trust
Follow these steps to transfer the title of real estate into your trust:
Contact a local attorney: Contact an attorney in the county and state where the property is located. Ask him to prepare a new deed transferring the property from your individual name into your name as trustee of your trust.

Sign all necessary documents: Other documents may also be required, such as local, county or state tax forms, or a certificate or memorandum of trust. The attorney should prepare all forms that are required to retitle your property.

Obtain approval from your association: You may have to obtain permission from the association if your property is a condominium or subject to the rules of a homeowner's association. This may be necessary before the new deed can be recorded. This is where your memorandum or certificate of trust can come in handy. The association may want proof that your trust exists. You can offer the memorandum without turning over a copy of your complete trust agreement, which will contain a lot of personal information about all the assets you may be transferring into the trust. An attorney should be able to assist you with securing the proper approval from the association.

Obtain approval from your lender: If the property isn't your primary or secondary residence and is subject to a mortgage, you'll most likely have to obtain permission from your lender before the new deed can be recorded. Again, your attorney should be able to assist you with securing the proper approval.

Record the new deed: After the new deed and related documents have been prepared and signed, and when the appropriate approvals have been obtained, the new deed should be recorded among the land records of the county where the property is located. The county may also want proof of your trust, making a memorandum of trust convenient in this situation as well. Your attorney should take care of this and return the original, recorded deed back to you.
Recording Fees and Costs
Recording fees and costs can vary significantly from state to state. Some states specifically exempt transfers of real estate into revocable living trusts from recordation and transfer taxes. Others will charge a nominal tax. Still, other states may consider the transfer a sale and assess full taxes. It's important to take these local, county and state fees and costs into consideration so you won't be surprised.
NOTE: State and local laws change frequently, and this information may not reflect the most recent changes. Please consult with an accountant or an attorney for current tax or legal advice. The information contained in this article is not tax or legal advice, and it is not a substitute for tax or legal advice.
---
** Disclaimer Required by IRS Circular 230** Unless otherwise expressly approved in advance by the undersigned, any discussion of federal tax matters herein is not intended and cannot be used 1) to avoid penalties under the Federal tax laws, or 2) to promote, market or recommend to another party any transaction or tax-related matter addressed.